Let's face it, storing makeup is tricky. The different sizes, shapes and heights make neat and organized storage nearly impossible. Most of the time it just piles up into a designated drawer or makeup bag and you have to dig and dig to find what you need! There are lots of options for organizing makeup, but there is one item I have found that has been working really well for me recently. Its a desk organizer that I put on a shelf next to where I do my makeup. I put some of my most used products in it for easy access. This a great organizer too because its open, so there's no fussing around with drawers or bags. It makes grabbing those everyday items super quick and convenient. The downfall is that things will not fit perfectly neatly and lined up, as much as I'd like them to. There will be some stacking and overlapping. But I don't think it looks too bad and it's great to put on a shelf, on top of a dresser or anywhere and it won't be a terrible eye sore.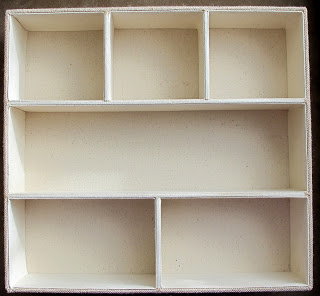 Empty desk storage from Target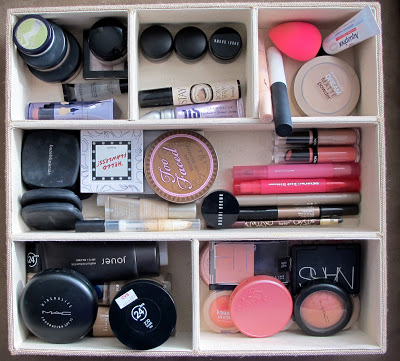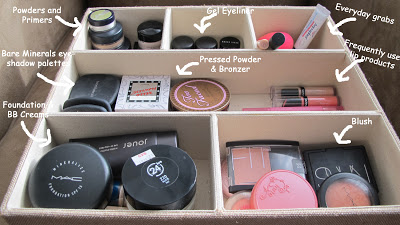 This shows how I arrange some products in the organizer!
I hope this gave you some ideas, what organization tricks do you have!? Xoxo