Some people may think this hue is too much. It's true that this is not be for the girl who wants to blend in and remain inconspicuous. But for those who want to be noticed and try something new, this is the look. What would be really interesting is to see how others adopt this look and make it their own with shades and colors they think work best. Anyone who knows more about matching between eye, hair, clothes and makeup colors can provide more insight into the best colors to choose for your eye makeup. I would love to hear any advice. If anyone has resources for pairings please feel free to share and I can update this post to include it! With that being said, cobalt blue on the eyes is a big trend right now, and I think a great one! It is bright, yet wearable and a fun option for spring. I also think it also looks so nice on any eye color and skin tone, making it a versatile look. I thought it would be fun to show how this color can be worn in both an understated and a more bold way!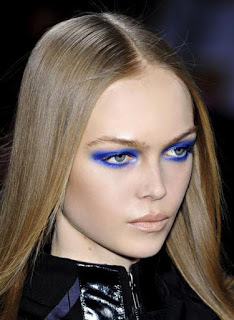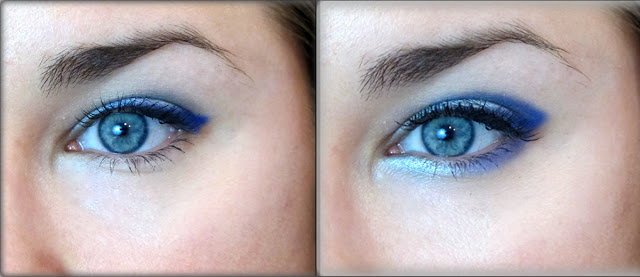 The wearable look: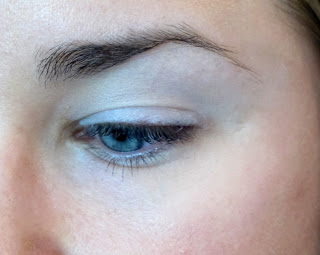 Step 1: Apply a white or nude base to make the color stand out more
I used NYX Jumbo eye pencil in Milk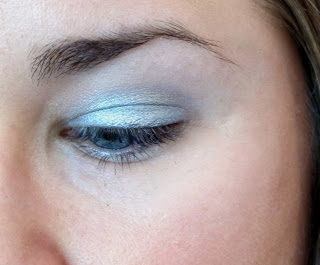 Step 2: This part is really up to you, but I chose a silvery blue color
for across the whole lid, I think it works nicely with the cobalt.
This is an amazing color from one of the Bare Minerals Ready duo eyeshadow palettes
"The Flashback". Shadows from these palettes also last FOREVER!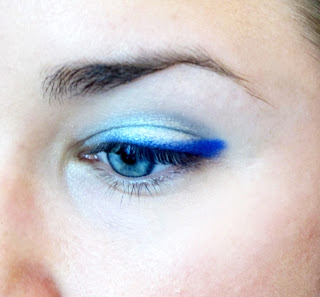 Step 3: Use a pencil brush (like MAC 219) and blend a cobalt blue eyeshadow
along the lash line- making it thicker on the corner and winging it out slightly
The blue is Chaos from the Urban Decay Vice palette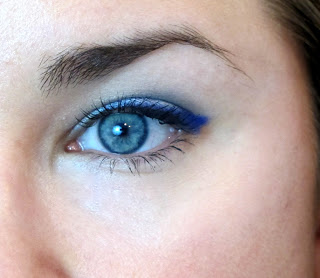 Step 4: Add mascara and your done! No need to add anything
to the bottom lash-line if you want just a subtle pop of color.
To amp it up: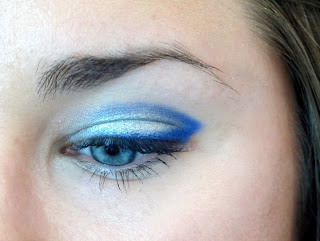 Step 1: Working from what you already have, use the same pencil brush
and blue color and make an arc above the natural crease, connecting it to the tip of
the original wing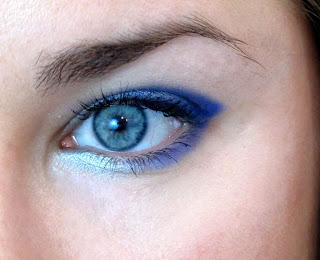 Step 2: Line the outer 2/3rd of the lower lash-line with the bright blue
and the inner corner with the original silvery blue.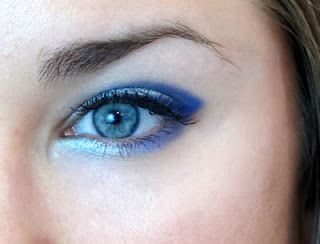 Add some false eyelashes if you so desire and your done!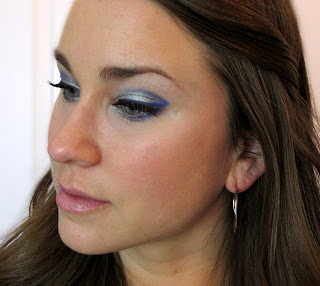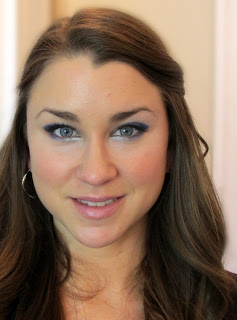 What it looks like from afar
What I used: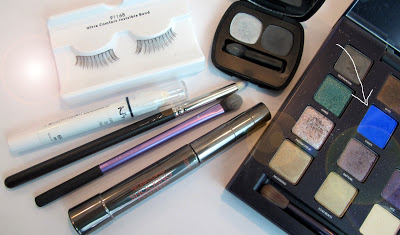 Would you guys wear this color?! xoxo